Can you introduce yourself as well as explain to our readers what FTC does?
Houston-based Filtration Technology Corporation (FTC) has an impressive history of developing and delivering innovative filtration and separation products and solutions since 1987. FTC's extensive line of proprietary and industrystandard products covers liquid-solids filtration, liquid-liquid separation, gas-solids filtration and gas-liquid separation. The company's ongoing development of gamechanging products has propelled FTC to the enviable forefront of filtration technology with a proven track record of enhancing operations, improving processes, reducing downtime and boosting quality control for valued clients in a wide range of industries.
What is FTC's involvement in the biofuels/renewable energy business?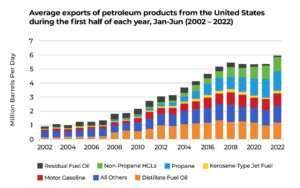 FTC is the leading provider of filtration technology for the domestic renewable fuels industry. If anyone is processing fluids, they need filtration or separation for...