The Sustainable Aviation Fuel Summit 2024
Why attend the Sustainable Aviation Fuel Summit
The Sustainable Aviation Fuel (SAF) market is expected to grow to €50B by 2030 and to more than €500B by 2050.
Furthermore, IATA member airlines have committed to achieving net-zero carbon emissions from their operations by 2050.
The White House has targeted one billion gallons of SAF by 2030.
SAF is being used by an ever-increasing number of airlines around the world.
The Sustainable Aviation Fuels Summit, brought to you by Biofuels International, the leading global publication covering SAF, will bring together airlines, fuel producers, airports, fuel service providers, regulators and other engaged parties for this two-day event.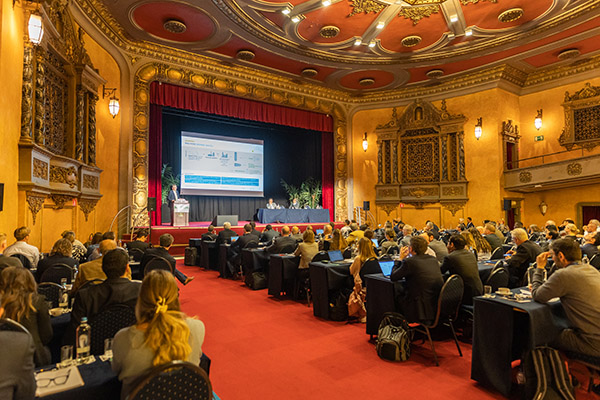 Some of the topics to be discussed will include:
The airline industry's commitment to net zero and government mandates
Opportunities and challenges for SAF
SAF supply and demand issues
Is net zero possible for airlines by 2050?
The regulatory framework around SAF
Producing SAF sustainably
SAF feedstock options
The SAF refinery of today
Plus, much, much more
Brought to you by Biofuels International, the leading international biofuels magazine, this year's conference will be held in Brussels, Belgium and co-located with the 15th Biofuels International Conference & Expo as well as the renowned International Biogas Congress , making this series of bio events our largest gathering yet of bio related companies, giving participants unrivalled coverage.
Previous attendees include: Shell, BP, Total, Petronas, REG Chevron, Boeing, Versalis, Neste, Argent Energy, Clariant, Goodfuels, Cargill, Equinor, MOL, ExxonMobil, Worley, Q8, Amazon, BASF, OMV, Braskem, CEPSA, Repsol, Lukoil, Technip, Varo Energy, Ecopetrol … plus hundreds more!
To join us as a sponsor, exhibitor or potential speaker please contact claire@woodcotemedia.com / +44 203 551 5751